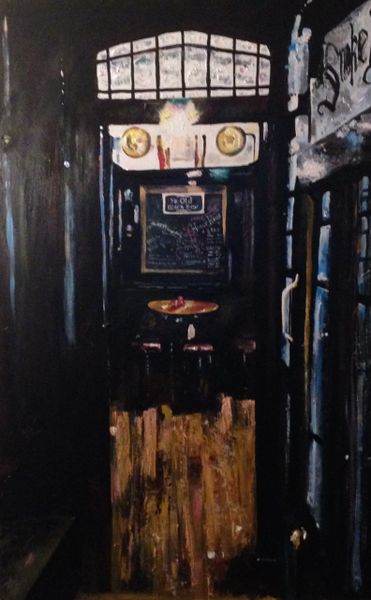 The Front Bar
A very large signed original painting. Acrylic on board. Approx framed size 37" x 54" or 94cm x 137cm.
A lovely traditional painting of an old English pub interior.
Beautifully framed in solid wood and stained black/brown to match the character of the painting. The wood has been intentionally marked to give the impression of age.
Please email to discuss delivery options.